Home Page | About Me | Home Entertainment | Home Entertainment Blog | Politics | Australian Libertarian Society Blog | Disclosures
---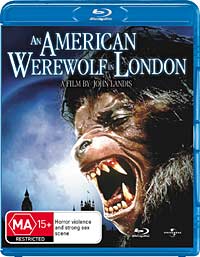 Blu-ray Reviews: An American Werewolf in London
Not previously published
Last updated 1 November 2009
---
An American Werewolf in London
1981 - Universal Pictures (Australasia) Pty Ltd
Director: John Landis
Starring: David Naughton, Jenny Agutter, Griffin Dunne, John Woodvine, Lila Kaye, Joe Belcher, David Schofield, Anne-Marie Davies, Don McKillop and Paul Kember

Movie:

Picture:

Sound:

Extras:

---
No review as yet.
---
Facts
Running time: 97 minutes
Picture: 1.85:1, 1080p24, VC1 @ 31.55Mbps
Sound: English: DTS-HD Master Audio 24/48 3/2.1 @ 3935kbps (core: DTS 24/48 3/2.1 @ 1509kbps); French: DTS 24/48 3/2.1 @ 768kbps; French, Italian, German: DTS 24/48 2/0.0 @ 768kbps; Commentary (Naughton/Dunne): Dolby Digital Surround 2/0.0 @ 192kbps
Subtitles: English, Spanish (Espanol), French (Canadian), Japanese, French, German, Italian, Spanish (Castellano), Dutch, Portuguese, Danish, Norwegian, Finnish, Swedish, Greek, Korean, Chinese, English (Commentary), Japanese (Commentary), French (Commentary), German (Commentary), Italian (Commentary), Spanish (Commentary)
Extras: Bookmarks; D-Box Motion Code; Documentary: 'Beware the Moon' (480i60, MPEG2, DD2.0 @ 192kbps - 98 mins); Featurette: 'I Walked with a Werewolf' (1080i60, VC1, DD2.0 @ 192kbps - 8 mins); Photograph Montage (4:3, 480i60, MPEG2, DD2.0 @ 192kbps - 4 mins); Storyboards (4:3, 480i60, MPEG2, DD2.0 @ 192kbps - 2 mins); Outtakes (4:3, 480i60, MPEG2, DD2.0 @ 192kbps - 3 mins); 4 Featurettes (4:3, 480i60, MPEG2, DD2.0 @ 192kbps - 45 mins)
Restrictions: Rated

(Australian rating); Region Free

The following video bitrate graph was generated by BDInfo 0.5.3: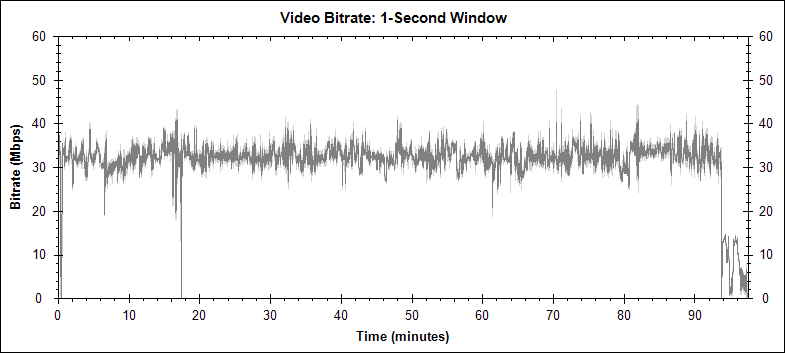 ---
Here are some comparisons between the Australian PAL DVD and the Blu-ray versions of this movie. The DVD version was one I had previously purchased, while the Blu-ray version was also purchased by me.

In the following examples, at the top of each is the full frame (suitably shrunk down) used in the comparison, with a 250 pixel wide detail from the frame underneath. The left side is from the PAL DVD. The image was captured digitally from the disc (using VideoReDo Plus), scaled up from its native 720 by 576 resolution to 1,024 by 576 (to present in the 16:9 aspect ratio), and then, in order to be comparable to the Blu-ray version, from that to 1,920 by 1,080. The detail is from that last scaled version, and has not been rescaled again. The right side is from the Australian Blu-ray (captured using the command-line media player MPplayer). This has not been scaled at all.

Since different applications were used to capture the two frames, I am not normally comfortable comparing the brightness or colour between the two. For those visitors from NTSC lands, generally PAL DVDs are just a touch sharper than NTSC DVDs.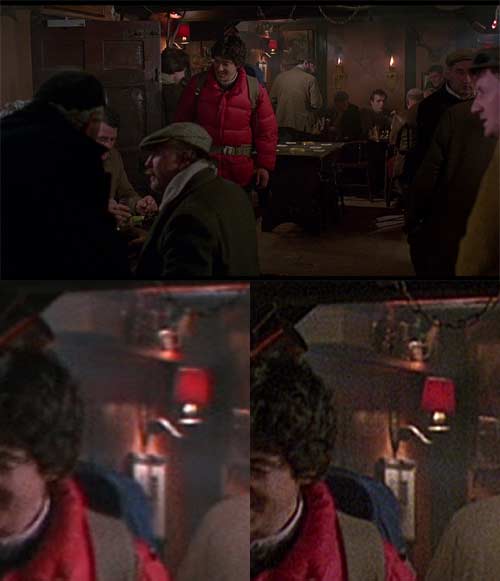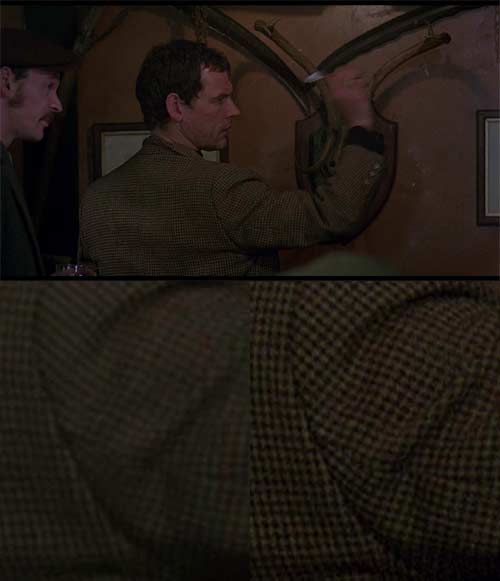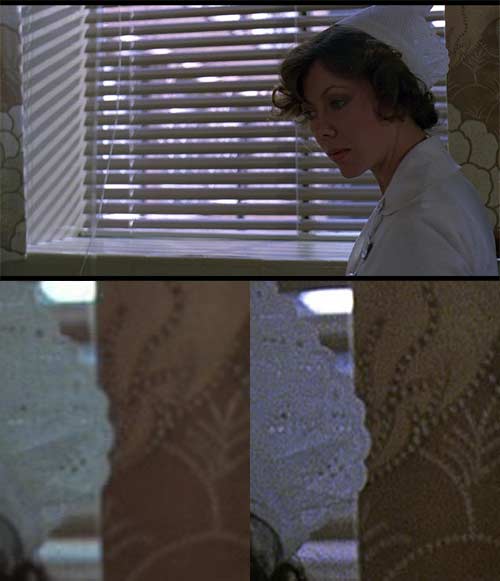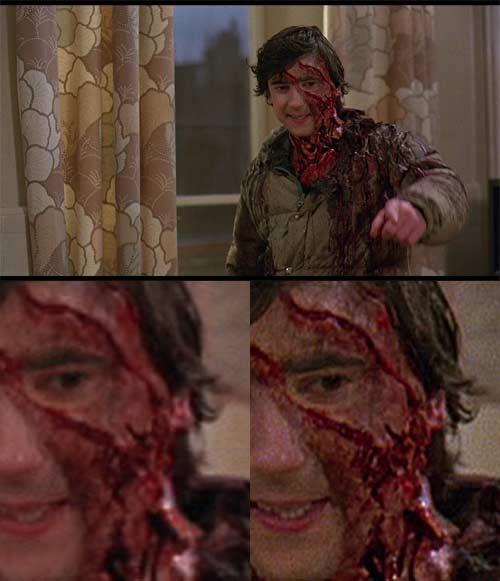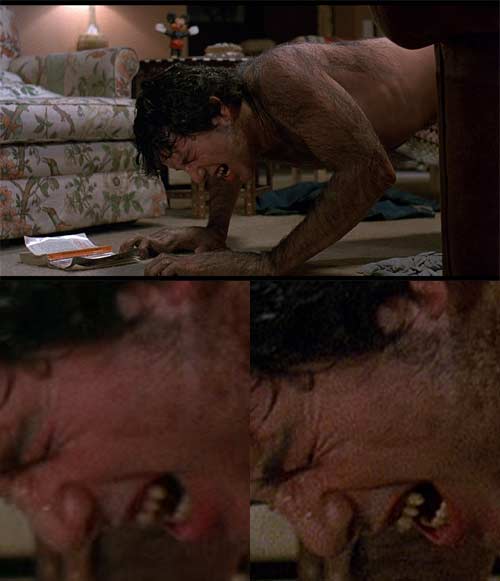 ---
&copy 2002-2009, Stephen Dawson