Home Page | About Me | Home Entertainment | Home Entertainment Blog | Politics | Australian Libertarian Society Blog | Disclosures
---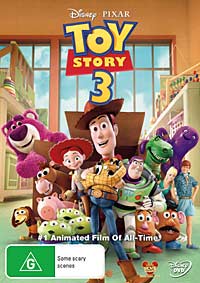 Not previously published
Last updated 5 December 2010
---
Toy Story 3
2010 - Walt Disney Studios Home Entertainment
Director: Lee Unkrich
Starring: Tom Hanks, Tim Allen, Joan Cusack, Ned Beatty, Don Rickles, Michael Keaton, Wallace Shawn, John Ratzenberger and Emily Hahn

Movie:

Picture:

Sound:

Extras:

---
No review as yet.
---
Facts
Running time: 103 minutes
Picture: 1.78:1, 1080p24, MPEG4 AVC @ 24.67Mbps
Sound: English: DTS-HD Master Audio 16/48 3/4.1 @ 3240kbps (core: DTS 16/48 3/2.1 @ 1509kbps); English: DTS-HD Master Audio-ES Matrix 24/48 3/2.1 @ 3999kbps (core: DTS-ES Matrix 24/48 3/2.1 @ 1509kbps); Chinese x 2, Korean, Portuguese, Thai: Dolby Digital EX 3/2.1 @ 640kbps; English Audio Descriptive: Dolby Digital 2/0.0 @ 320kbps
Subtitles: English, Chinese, Chinese, Korean, Chinese, Chinese, Portuguese, Thai, Indonesian, Malay, Vietnamese
Extras: Cinexplore version of movie with commentary, graphical overlay & 480p24 BonusView PIP plus separate audio commentary version of movie; Theatrical Short: 'Day & Night' (1080p24 - 6 mins); 16 Featurette: 'Epilogue' (1080p24 - 83 mins); 3 Publicity clips (1080p24 - 8 mins); 13 Publicity clips (480i60 - 18 mins); Screen saver with adjustable delay time. 'Maximize Your Home Theatre' calibration screens; Toy Story Trivia Dash game (using BD-Live); Poster Gallery (25 still, 1080p24); DVD version
Restrictions: Rated

(Australian rating); Region Free

The following video bitrate graph was generated by BDInfo 0.5.6: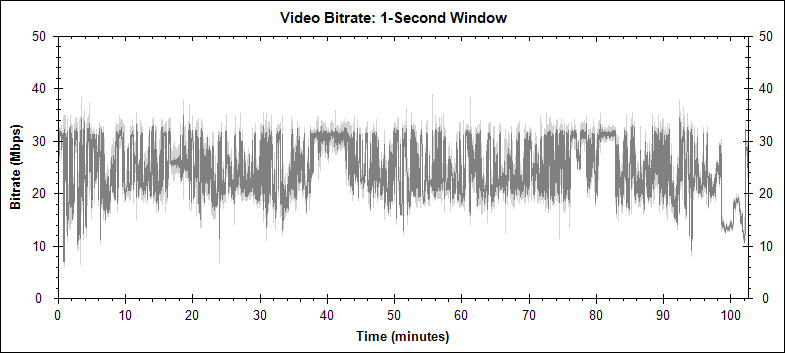 ---
Here are some comparisons between the Australian PAL DVD and the Australia Blu-ray version of this movie. The Blu-ray was supplied to me by Walt Disney Studios Home Entertainment. The PAL DVD is the version included with the Blu-ray.
At the top of each is the full frame (suitably shrunk down) used in the comparison, with a 250 pixel wide detail from the frame underneath. The left side is from the PAL DVD. The image was captured digitally from the disc, scaled up from its native 720 by 576 pixel resolution to 1,024 by 576 (to present in the correct aspect ratio) by the application. I then scaled it, in order for it to be comparable to the Blu-ray version, to 1,920 by 1,080 pixels.
The detail is from that last scaled version, and has not been rescaled again. The right side is from the Australian Blu-ray. This has not been scaled at all. Different applications were used to capture the two frames, so some caution should be exercised in judging colour and brightness.
For visitors from NTSC lands, generally the PAL DVD is just a touch sharper than the NTSC DVD.
Incidentally, while I am strongly promoting Blu-ray, I have to say that the PAL DVD version of this movie offers picture quality that is, I think, as good as PAL DVD can get. Despite this, the loss of detail is marked in comparison to the Blu-ray: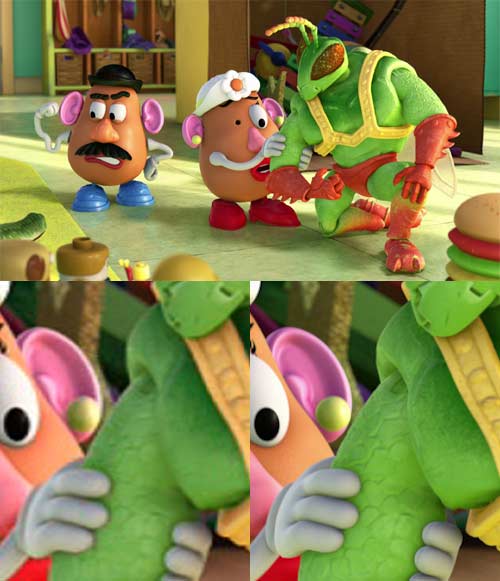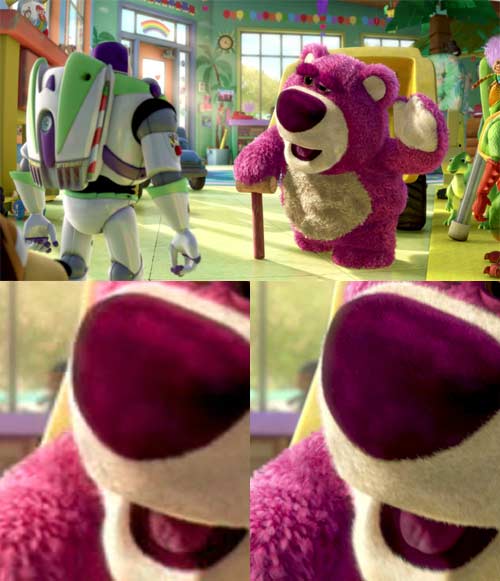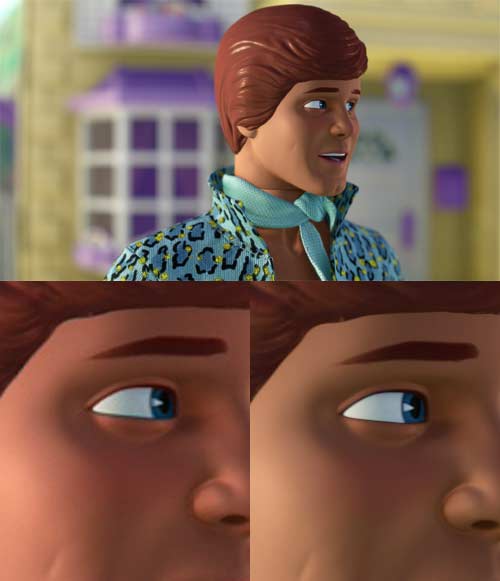 Note the texture on Ken's outfit: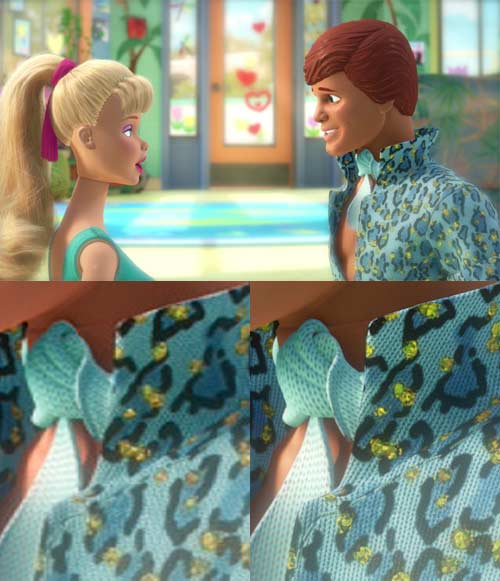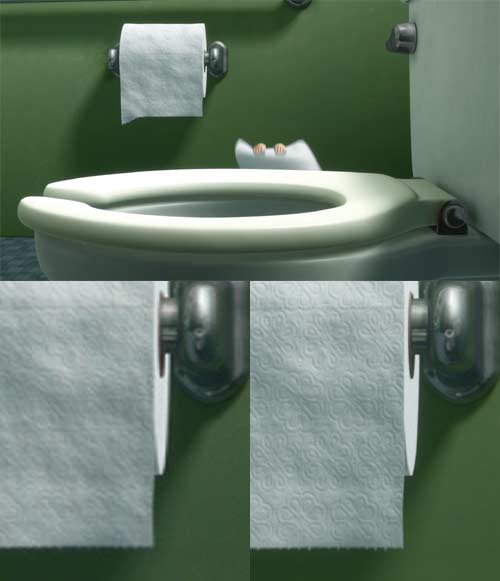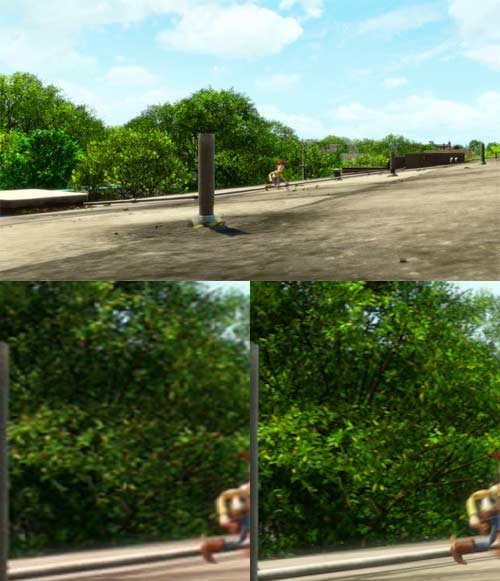 ---
&copy 2002-2010, Stephen Dawson